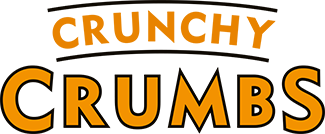 Crunchy crumbs 200 g.
Excellent breading preparation for super-crunchy breading for all types of products that can be breaded, such as chicken breast, nuggets, fingers, fish, shrimp, croquettes…
"Possibly the best crunchy, gluten-free breading preparation in the world"
Presentation in displays of 12 packages with a very interesting and striking image of a quality product.
As main feature, in addition to an excellent texture and quality that it passes on to the final product, we must also stress that it contains no egg and no milk, and it is suitable for the most objective public, from gluten-intolerant persons (the main champion of our products) to persons who do not tolerate egg or milk in their daily diet.

In&out crumbs 250 g.
Prepared for cooking with multiple uses as filler for hamburger and croquettes and as an instant thickener for broths or creams, and also for making béchamel sauce…
Presentation at 1 facing (front) in boxes of 7 units.
Method of use: For fillings, mix with meat, fish or meatballs, and fry as desired. As thickener, add to sauce or broth when hot in order to achieve the right point of thickness as desired. As béchamel, heat milk, butter and salt as desired, add in&out and stir.